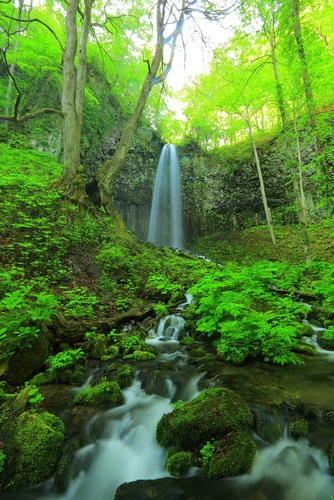 Why I am Doing This
The world doesn't need more roads and hotels or pasture land. We need more trees. Unfortuneately the government doesn't provide enough financial incentive for the people to keep the land in conservation. And money in the hands of the government is exactly that money in the hands of the government. So its being slashed and burned. The people make more money selling the wood , and putting the land into pasture to raise cattle. And rightly so, in their eyes. They need money . And who can blame them. Why protect the forest? There is no money in it.
These forests benefit the entire world but no one wants to pay for them. I am currently personally funding the salvation of some precious rainforests with the hope of taking more, as much as i can. We all have responsibility to protect our forest land. But its out of sight out of mind. Until things like Mexico happen and the whole world is in shock runs to help. We need the vision to see what will become before we destroy all our land. before it is too late
Our Story
Donations would go to pay our workers, buy more land and keep the land in conservation. I have no desire to have tourism. Nothing destroys a place faster than tourism. The land just needs to exist as it is. Home to the trees, plants and animals.
Meet our Team
We are a passionate team dedicated to saving and protecting our environment.  We cannot do it alone, we need you help. Together we can all make a difference.  We thank you and are deeply grateful for any and all of your help.
Vanessa Jane Vorshuk aka Jungle Jane
Founder, Labourer & Visionary
Jungle Jane aka Vanessa Vorshuk was born in Toronto and has 2 grown daughters. She studied Environmental Engineering Technology in Canada. She is the visionary and driving force behind the conservation efforts.
Freddi
Main Labourer for Jungle Jane Conservation
This is Freddi. He is 58 years old, married with 4 grown children. He was born is a very small nearby village. Freddi has 9 brothers and sisters. He has a  grade 6 education and started working when he was 12 years old as a farm labourer.
Freddi never knew his father. His father was killed by a poisonous snake when his mother was pregnant.  His father was only 25 when he died. He was dead within hours of the snake bite.
Joel
Joel is 48 years old, He has 15 brothers and sisters and a grade 6 education. Joel has 2 children
Lupi
Please help us make a difference. ...
Give a gift for yourself or someone else that changes lives! Can we please count on you for a planet saving present?
No amount is too small. Every penny counts.